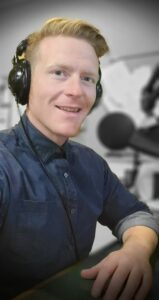 Greg Bishop is an associate editor for TheCenterSquare.com and Illinois Radio Network, delivering the latest news to publications and audiences across the state about how Illinois state government impacts taxpayers.
Hear him on air throughout the state delivering news on many IRN affiliates. He streams each morning live video at YouTube, Twitter and Facebook.
When not chasing news, Bishop chases otherworldly travel experiences with his wife Meghan. He can also be heard on amateur radio using the call sign KD9SJZ. 
Note: This is not the Sports Illustrated reporter Greg Bishop, nor is it the UFO author Greg Bishop, nor former NFL player Greg Bishop.