Meghan and I just finished a six mile jog. It's the first six mile jog I've done in some time.
In two months we'll be joining hundreds of others running around Springfield for the Lincoln Presidential Half Marathon. And this year's finisher medal for the April 6 race around downtown is awesome!
It will surely look great with all the other Lincoln Presidential Half Marathon medals we've achieved over the years.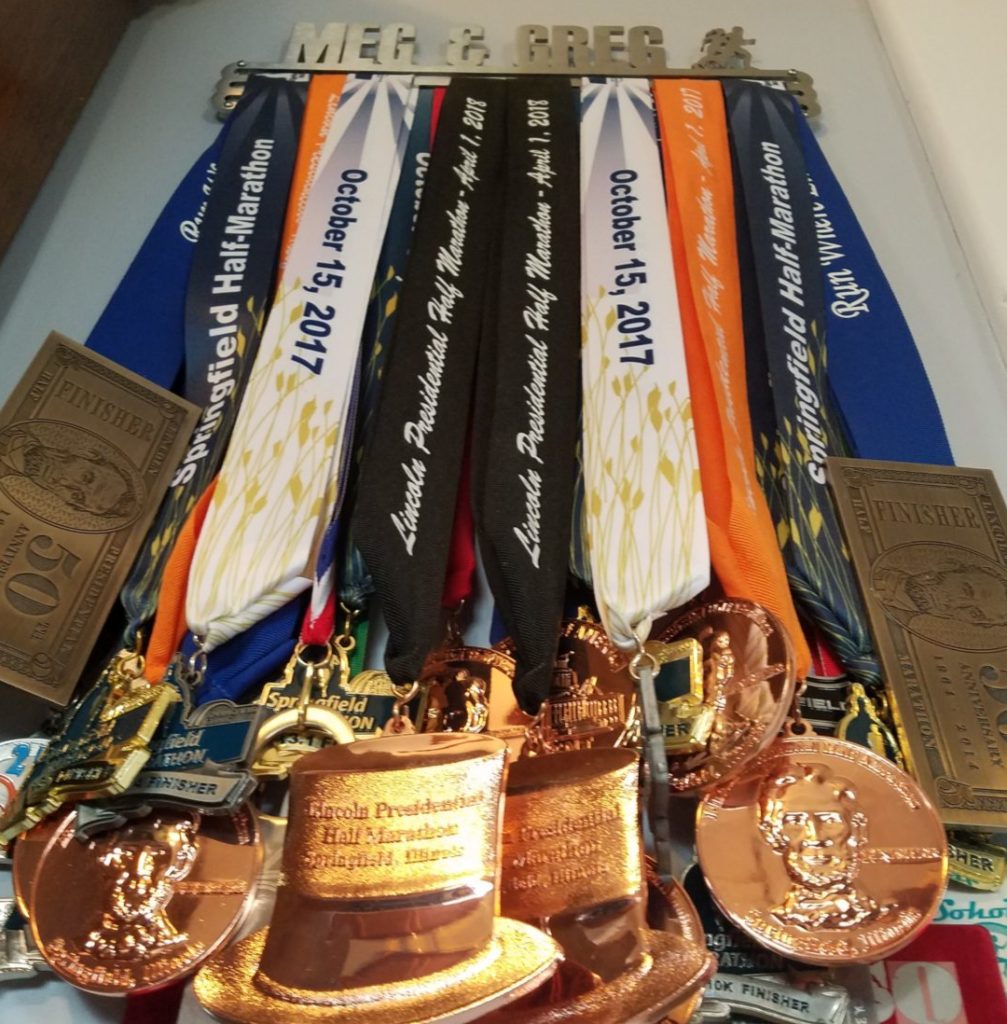 The Lincoln Presidential Half Marathon is special for me. Not because I won a particular class (I haven't), or even came close to be first among my age group, but because training for the race helped me get into a mindset of fitness as part of wellness.
Long story short: Back in 2012 I weighed my most, smoked too much and had a horrible diet. I knew it was time for a change. I knew the basics: Workout regularly and eat right. I didn't take the first seriously and didn't think I had the time to do the latter. As a way to get in shape and take others along with me, I decided to blog about the journey. Doing so, and publicly discussing it on air, kept me honest. Using the Internet Wayback Machine, you can see a list of the WMAY blog posts I did back in early 2013.
A ton has changed since I began this wellness journey. My girlfriend turned into my fiance and then into my wife, and she came along for a half marathon in 2014! As we kept up the training regime and nutritious diet, we were able to shed even more weight and improve our performance! But since then there's also been incredible professional evolution, putting more demands on our time.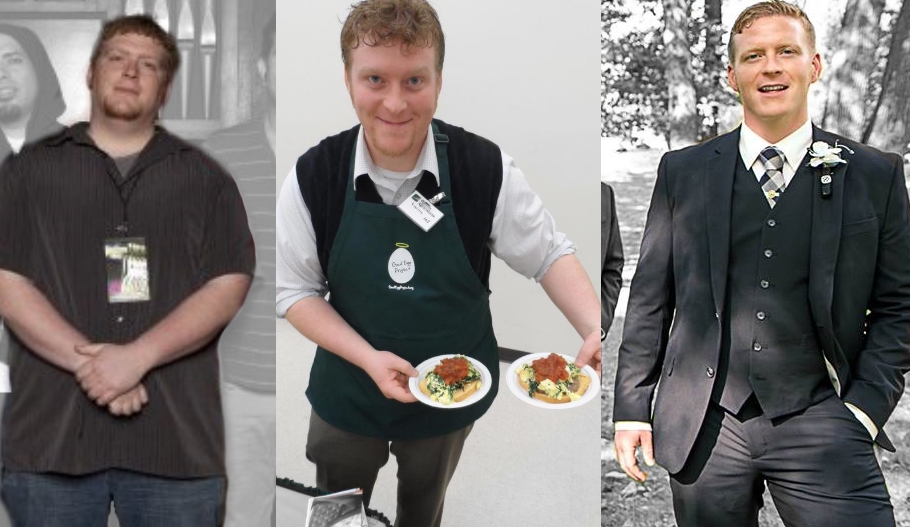 With the race just two months away, it's time to get back to it, and shed a few of the pounds I know I have put back on since.
I'm not an expert, but I know the basics. I know that to complete a half marathon in once piece, you've got to be consistent with the training. That means being selfish with the time it takes to get training runs in. If you have to sacrifice watching a few episodes in order to head outside or jump on a treadmill, by golly do it. If doing training runs on the treadmill while watching a few episodes, or listening to the news or your favorite podcast is what it initially takes to get the miles in, by golly DO IT!
There are a ton of different running charts out there you can follow. They range from first timers, to experts, but the universal thing is to get the runs in. Sunday, Meghan and I did six miles. That's after I already did five miles Monday, four miles Wednesday and three miles Friday. That's four different run days in my week and each week the total miles ran increases with a few weeks to taper downward before April's 13.1 mile race. I tend to keep my longer runs to the weekends so when we get to the nine, ten, or eleven mile training runs a few weeks before the race, we have the time to get it in. You have to be selfish with that time.
The idea with any training is to work up to a point where you know what you're getting into. A half marathon, or 13.1 miles in one setting, isn't something to sneeze at, so you have to prepare. You have to test equipment to get the right shoes that allow your feet to breath and the right clothes that don't rub too much in sensitive areas. And training gets you to know what your limits are, what not to eat or drink before a long run, or how much sleep you need to get to recover from a long run (also very important).
Then there's food. Food is fuel. Garbage in, garbage out. It's incredible how vastly different one can feel running after eating a carrot vs. eating a bag of potato chips. But I'll share my thoughts about food as fuel some other time.
I hope to update the blog with a few tips here and there, but the takeaway from this post: One training run at a time! You got this!