For the past five years now, Meghan and I have been volunteering some of our free time with the Friends of Chatham Area Public Library, a wonderful institution south of Springfield with an incredible and dedicated staff. It's volunteers are also dedicated! One in particular, Ryan, spends countless hours writing an original murder mystery that is very Chatham oriented. He's been doing it for a very long time. Each year that I've been involved, the stories and characters outdo the unique and pun-errific screenwriting from the year before! This year is no exception.
The 19th Annual Murder Mystery Dinner Theater is titled "Inhumane Resources: Death By Hiring Squad". And, if that name doesn't make you want to attend and see who done it, then I don't know what will.
You can get tickets to the performance, which depending on which one, it comes with dinner, non-alcoholic beverages, and something sweet, plus there's plenty of jokes and acting you won't see anywhere else! So, get tickets now! They're going to go quick!
Meghan created this graphic to show the vast characters the two of us have been in the past and a big question mark of what we'll be come a few weeks from now.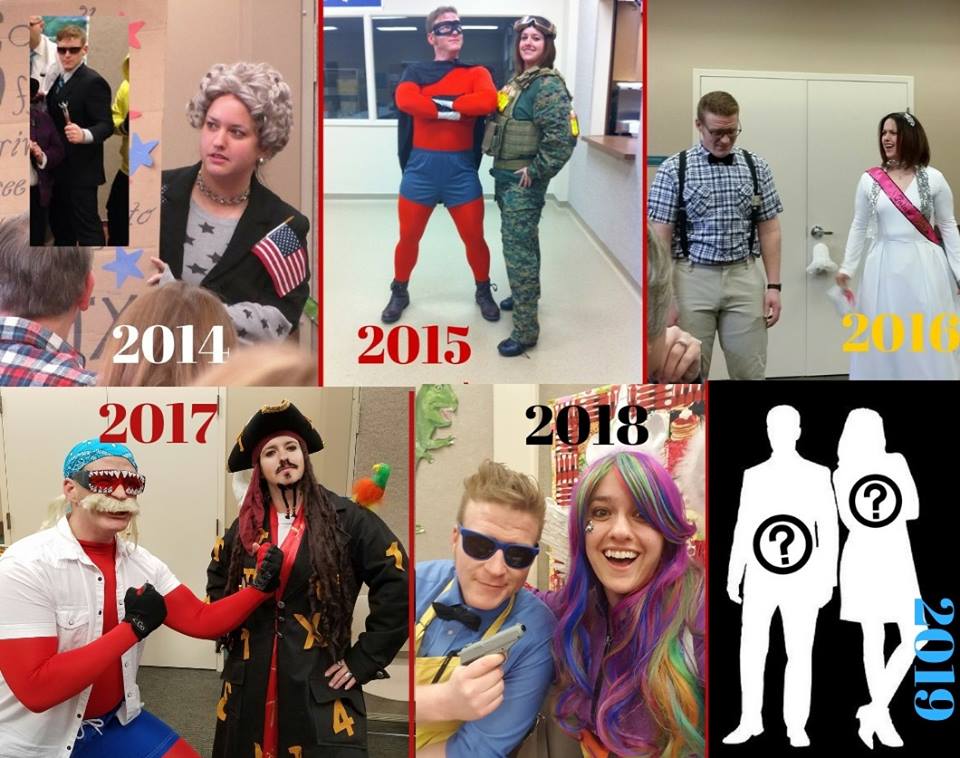 Want to know what we'll be be this year? Come and see!!!